EDUCATION
We help churches and other organizations adopt schools to remove the barriers that disrupt a quality education for Chicago students.
Get Involved
Contact Us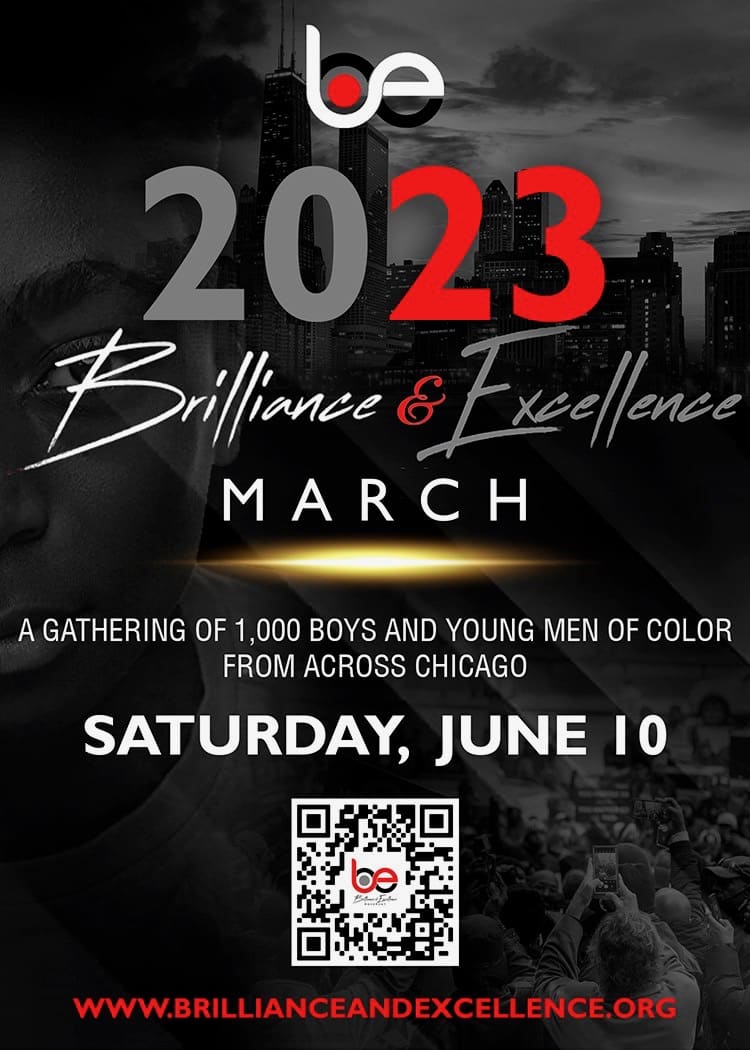 A gathering of 1,000 boys and young men of color from across Chicago.
Malcolm X College
1900 W. Jackson, IL, United States
For this year's Love Your School Friendraiser, the slogan is "Impact that Lasts." We will highlight partnerships taking place across the city. These partnerships have the purpose of enhancing school […]
Subscribe to Together Chicago Education Email Updates
Support Together Chicago's Education Work
Champion a Prayer Corner near a Local School
Love Your School Prayer Corners is a new initiative we are launching to mobilize the faith community into the place of prayer for our schools throughout the city of Chicago. We are looking for "Prayer Champions" who will:
Register your LYS Prayer Corner

at the link below with the corner/intersection, day, and time that you will be praying, in the "description " section

.
Lead 15-30 minutes of prayer on your DESIGNATED CORNER on a weekly basis with at least one other person, during the school season.
PRAYER WALK around your school throughout the summer and begin your weekly LYS Prayer Corner again once school is back in session.
Email [email protected] with any questions
Mentoring and Social Emotional Learning (SEL) Training
We provide evidence based Social Emotional Learning and Mentor training for parents, school-staff, and mentors (primarily church volunteers and college interns)
We offer social and emotional mentoring and academic check-ins, during the school day, for PreK-12 schools
We recruit volunteers from local churches and other organizations to support after school academic enrichment, primarily for Reading and Math
"Village of Support" Building
We help churches and other organizations adopt schools and offer comprehensive wrap-around services in order to remove the barriers that disrupt a quality education for Chicago students
We collaborate with other youth-serving organizations to create collective impact toward education reform in Chicago.
Together Chicago reduces gun violence with a five-pronged strategy designed to reduce crime on the...
read more
Our education work is taking place in 70 schools
Over 100 tutors and mentors are involved
Over 1,000 students impacted through our programs
From CPS CEO Pedro Martinez:
"Participating in the Together Chicago panel energized me. The collaboration I saw between school leaders, faith-based organizations, and other community partners made me feel confident that our students will be able to reach their full potential through support both from CPS and their broader communities. I am excited to see the Together Chicago pilot sites expand to ensure that more students, especially on the South and West Sides, receive the mentorship and guidance they need to excel academically and develop into the future leaders of our city."
Volunteer Mentor:
"Since I've been involved in mentoring at a local school, I've learned to be more patient and understanding."
Volunteer Tutor:
"Although these kids are so young, they deal with many difficulties outside of school. Sometimes I feel like I don't have the right things to say back to them, but I believe that giving them that safe space to just release their thoughts and refocus their attention is beneficial."
From Amy Governale of North Park University:
"The Friendraiser was a great opportunity to see how Together Chicago's Education initiatives build villages of care around schools. The organization of the event around transformative programs, comprehensive wrap around services, and big, public wins, solidified the work and progress Together Chicago is accomplishing. I made a lot of great connections with groups who are just as committed to supporting the holistic well-being of Chicago's students. I'm so proud to be involved with Together Chicago and look forward to our continued work."
Volunteer at Lovett ES:
"I truly appreciate the insight I have been able to gain from communicating and establishing relationships with all the students I engage with. The interactions and topics of discussion I have had with the students has checked a lot of my biases and its encouraged me to be a critically and racially/culturally aware individual outside the setting of Lovett as well."
Education Team
Diane Gibbs
Diane is a visionary leader that follows a strong family tradition of serving God's Kingdom and gives back to others through connecting resources, driving strategic collaboration, and creating impactful projects.
Diane has built a successful 30- year career in the food service industry by utilizing her exceptional customer relationship development skills and caring deeply about the communities and constituents she serves. She managed her family's restaurant in Michigan and then to Chicago at US Foods as a top performing sales professional.
In Chicago, she led at City Church as Outreach Partner & Community Engagement Coordinator. She currently serves as a Trustee for the Awesome Foundation, Community Liaison for Soul City Church, Food Coordination & Distribution Partner for the Love Fridge Chicago and a devoted Breakthrough Ministries' volunteer. Diane earned a BA in Psychology from Michigan State University and graduated from the Institute of Integrative Nutrition. She resides in Chicago and enjoys spending time with friends, family, and traveling the world.
Education Team
Jurema Gorham
Jurema N. Gorham is the Founder and Executive Director at Burst Into Books. In this role, she helps develop and lead the services offered through the organization. The mission of Burst Into Books is to rebuild our village through the arts, advocacy, educational and family programming. Over 3,000 children have received a free book to add to their home libraries. Jurema has been an educator since 2008 with experience ranging from Kindergarten to 12th grade.
In February 2020, Jurema received the Humanitarian Award from the Far South Community Action Council for her work with families and community outreach. In March 2020, Jurema was recognized by WGN-9 as a finalist for the national Nexstar Remarkable Woman Contest. In addition, she was honored by the Drew Barrymore Show as a "Drew Gooder" for their Mother's Day special. Jurema earned her Bachelor's Degree in Elementary Education from Chicago State University. In addition, she has two Master in Education degrees (Differentiated Instruction and Educational Leadership) from Concordia University Chicago. Currently, she is a doctoral candidate in Curriculum and Instruction at Concordia University Chicago. Jurema is excited to use all of her skills and experience with the Together Chicago Education Team.
Director of Education Initiatives
Damien Howard
Damien Howard is an educator with 12 years of experience, primarily with Chicago Public Schools. He cares deeply about Urban Education Reform. Damien teaches character development and life skills to help students thrive in all aspects of their lives.  His current work targets schools on the South and West sides of Chicago.
Damien graduated from the University of Illinois (05′) with a degree in Special Education. Damien received his M.Div. from Trinity Evangelical Divinity School (10′). Damien is married to Sharial and Gabrielle is their daughter.
Education Programs Specialist
Dr. Deborah Umrani
Deborah Um'rani is a native Chicagoan. She is the mother of Annisah (an attorney in Washington, D.C.) and Khalil (an investment banker in Atlanta) and the wife of Rashad for 38 years. She served at the University of Illinois as an Adjunct Assistant Professor in the College of Education. For 17 years, she led the pipeline initiatives for the Urban Health Program as the Visiting Director of Undergraduate Programs and Assessment and as the Director of the Early Outreach Program. Dr. Um'rani has designed, implemented and evaluated pipeline initiatives and educational and enrichment programs for underserved youth to prepare them for careers in S.T.E.M. disciplines. Annually, she provided academic and student support services to over 800 students who attend elementary school, high school, college, and graduate and professional degree programs. She has been very successful in supporting a cadre of talented African-American, Latino and Native American students and increasing their persistence in S.T.E.M. disciplines and careers in the health sciences. Over the years, Um'rani has expanded the minds and increased the options, while broadening the horizons of Chicago residents. She has been an incredible nexus for providing curricular options and co-curricular research, internship and volunteer opportunities throughout Cook County.