Leaders and parishioners from many Chicago congregations marched downtown and gathered in Millennium Park to cover the city in prayer at the start of summer this Memorial Day Weekend. Part of the annual Hands Across Chicago initiative, this walk united churches across the city in a simple call to action—to cry out to God together for peace, and to put that faith into practical actions for peace in local communities.
The prayer march, beginning at 401 N Michigan and ending at Wrigley Square in Millennium Park, was organized by Pastor Michael Eaddy (Support the Surge), Bishop Ed Peecher (Together Chicago), and Dr. John Fuder (Chicagoland United in Prayer. Local pastors and faith leaders offered statements, led prayers and songs, and carried signs representing the prayers offered and vision for Chicago to be a place of wholeness and wellbeing for all.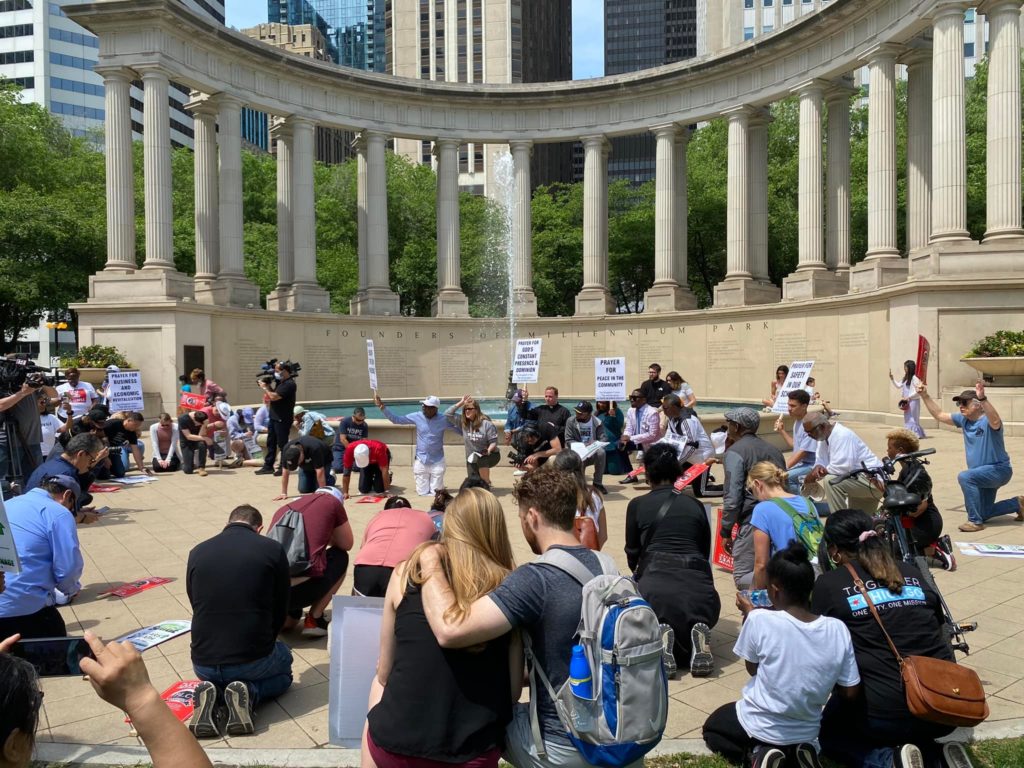 "I am heartbroken, and that's why I'm here because I'm a native Chicagoan, I love this city," said Pastor Michael Eaddy of the People's Church of the Harvest.
"We need the city, we need the police, we need the faith community, we need the faith community, we need the schools involved," said Michael Allen, co-founder of Together Chicago.
Media Coverage: